Get to know Radiation Oncologist Dr. Ann Pittier, who serves patients in Tacoma, Washington.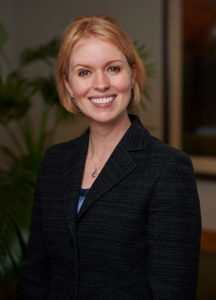 Passionate about the treatment of breast and gynecologic cancers, Dr. Pittier is affiliated with Tacoma Valley Radiation Oncology Centers. She has a strong background in utilizing radiotherapeutic treatments for solid tumors  including pulmonary, gastrointestinal, head and neck, sarcoma, and central nervous system disorders.
Furthermore, she has extensive experience with intensity modulated radiation therapy, image-guided radiation therapy and stereotactic radiosurgery. She is also highly skilled at brachytherapy for breast, gynecologic and prostate cancers.
Academically, Dr. Pittier earned her Bachelor of Science degree at Occidental College before pursuing her medical degree at the Trinity College and completing a residency in internal medicine at the University of Washington. She furthered her training with an emphasis on cancer treatment, and completed a second residency in radiation oncology at the University of Washington Medical Center.
A member of the American College of Radiation Oncology, she is board-certified in radiation oncology and internal medicine by the American Board of Internal Medicine (ABIM). The ABIM is a physician-led, non-profit, independent evaluation organization driven by doctors who want to achieve higher standards for better care in a rapidly changing world.
Radiation oncology is a medical specialty that involves the controlled use of radiation to treat cancer. It is one of the three primary specialties – the other two being surgical and medical oncology – involved in the treatment of cancer. A radiation oncologist is a specialist physician who uses ionizing radiation in the treatment of cancer.
Learn More about Dr. Ann Pittier:
Through her findatopdoc profile, https://www.findatopdoc.com/doctor/2975586-Ann-Pittier-Radiation-Oncologist or through Tacoma Valley Radiation Oncology Centers, https://tacomaradiation.com/medical-staff/dr-ann-pittier/